Explore Eden
Explore Eden & our beautiful surrounds
Killer Whale Trail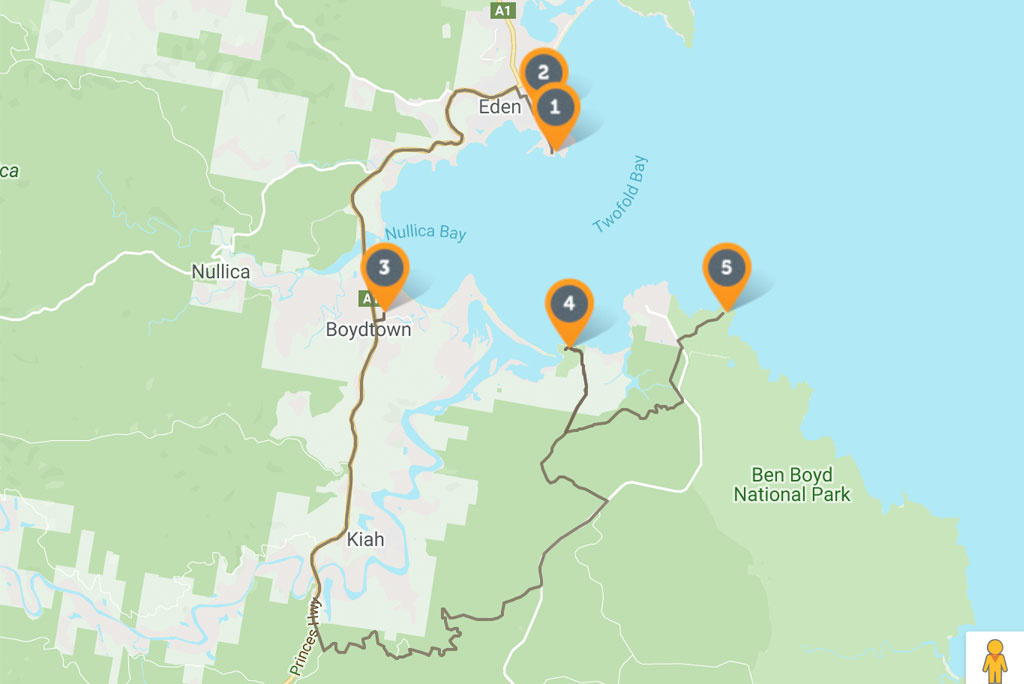 Immerse yourself in Eden's whaling heritage in this five stop self-guided tour that takes you through Eden township and around Twofold Bay to Ben Boyd National Park.
The stops include Eden Killer Whale Museum, Eden Lookout, Boydtown and the Seahorse Inn, Davidson's Whaling Station and Ben Boyd's Tower.
In the warmer months throw in your togs and a snack, as you can swim in flat waters at Boydtown and Davidson's Whaling Station. In spring, take your binoculars to spot whales from the museum, lookout and Boyd's Tower.
Killer Whale Museum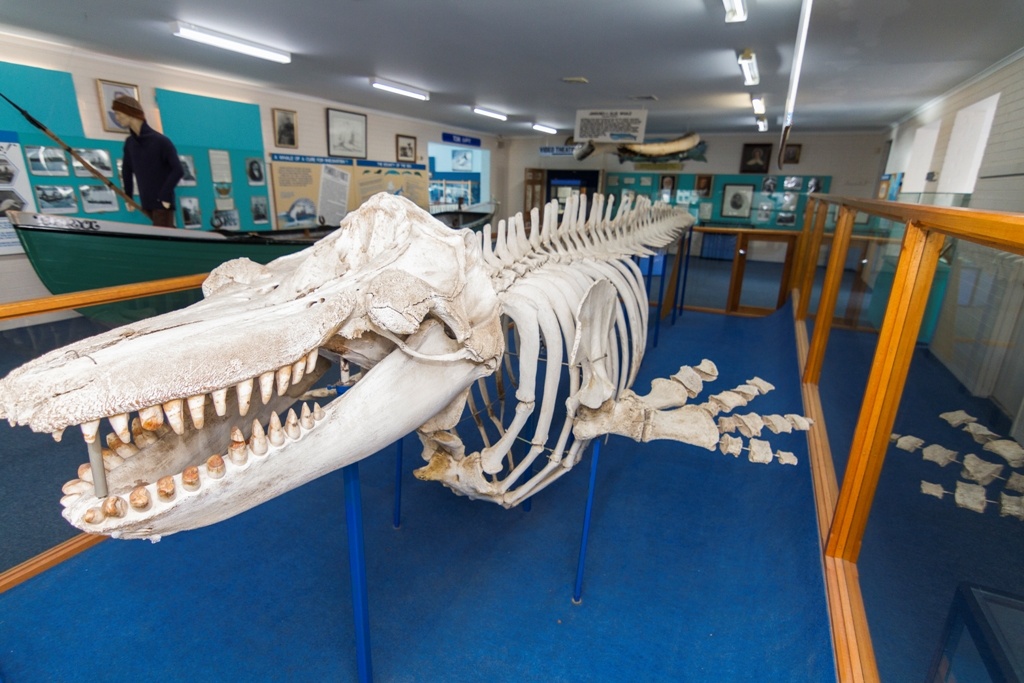 The Eden Killer Whale Museum has told Eden's stories for over 80 years and is home to one of the only orca skeletons in the world, that of Old Tom, Eden's famous killer whale.
He and his pod formed a hunting partnership with men that lasted for over 100 years. At times during the 1800s there were up to 36 killer whales in Eden, many of which were known by name. Previous to settlement, the orcas had special relationship with the local Yuin people and it was through this connection that they bonded with the whalers, whose crews often included Yuin men.
The museum has commanding views over the bay, whale watching platform and bookshop. It also showcases maritime and timber history along with regular travelling exhibitions
Fishing & Bay Cruises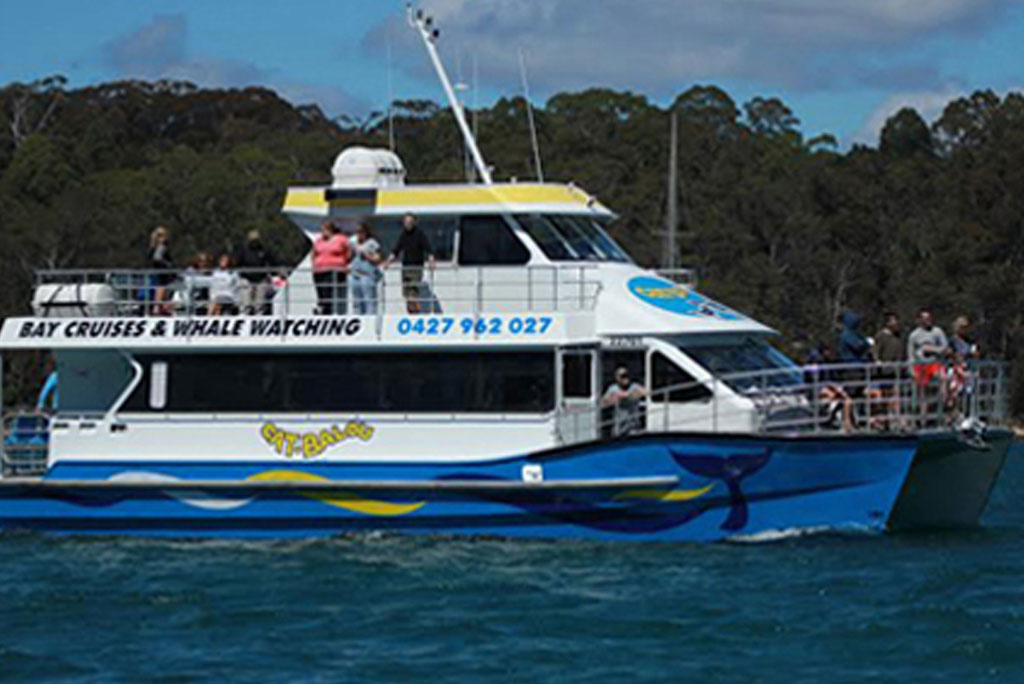 Experience nature at its best when you take a cruise aboard the multi award winning vessel, Cat Balou at Eden, voted the number 1 Whale Watching destination in Australia!
Tours range from two hours to 3.5 hours, from discovering Twofold Bay to exploring the coastal wildnerness all the way to Green Cape Light House.
Whale watching cruises begin in mid September, and continue each morning until late November.
Operating since 1987, Cat Balou is one of NSW's  most experienced whale watching operations and offered guaranteed sightings, backed by a 100% success rate of seeing whales in 2017.
They are the longest running whale watchers in New South Wales, and Eden was named Australia's premier Whale Watching destination by Australian Geographic!
Seafood Experiences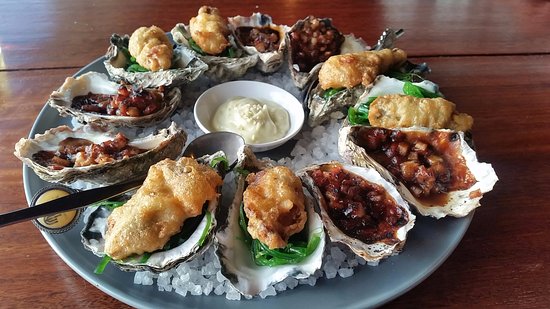 We have many many wonderful places to experience our pristine Sapphire Coast Oysters and seafood.
Head on up to Drift and enjoy the superb views of Snug Cove Wharf and a creative atmosphere.
Wonboyn Rock Oysters is a family owned oyster farm on Wonboyn Lake, one of NSW's most remote estuaries.
Pambula Lake oysters have a smooth, subtle flavour influenced by the water they are produced in.
.Tathra Oysters – The Rodely family have been farming their Sydney Rock Oysters in the pristine waters of Nelson Lake, in Mimosa Rocks National Park since 1988.
Captain Sponge's Magical Oyster Tours – Discover the secrets of beautiful Pambula Lake on a 2 hour cruise aboard Sponge's oversized oyster punt.
Eden Smokehouse is a popular stop for locals and visitors.  The man behind it all, Stan Soroka, is passionate about producing gourmet quality food that's natural, healthy and sustainable. Browse the range of nationally acclaimed, artisan smoked seafoods including mussels, pilchards, trout, hoki, eel and atlantic salmon, much of it sourced from the rich waters of the Sapphire Coast, and Stan's family recipe for Gravlax is amazing!
Eden is the place for some great Fish & Chips, from Hooked on Seafood, Wharfside Cafe, Finney's, Eden Fish & Chips and Great White Bite to name just a few.
There's also the Southland Fish Supplies Factory Tour – open Tuesday to Friday 9.30-11.30am.
And last but by no means least the absolutely amazing award winning Eden Mussels. Meet the farmer when you buy direct from the boat, the Maree-Eva, Monday to Friday!
Beaches & National Parks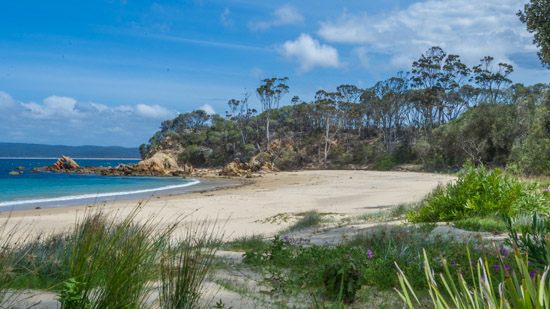 Eden didn't get its heavenly name without good reason. The natural harbour is the third deepest in the world, and it's northern and southern borders are gateways to the historical Ben Boyd National Park.
We have our main town beach, Aslings Beach, Cocora beach (perfect for families and behind Cocora is a Cocora playground and the start of the Bundian Way), Boydtown Beach, Quarantine Bay Beach, Nullicar River Mouth and countless others on our beautiful Twofold Bay.
We are lucky to have more than 150 beaches, more than 400 kilometres of estuarine foreshore. Some are so remote you have to walk for days to reach them, others are so convenient you have to arrive early in the morning to stake your claim on the sand.
Ben Boyd National Park – From Pambula Beach in the north to historic Green Cape lighthouse in the south, Ben Boyd National Park features rugged coastlines, vivid rock formations, unspoilt beaches and intriguing history.
Ben Boyd National Park blends earth, Thaua and European history with stunning remote landscapes.  There are two sections to this huge coastal park, with camping in the south, and the township of Eden in the middle.  Beaches at Ben Boyd National Park – Haycock, Bar Mouth Beach, Severs, Pinnacles & Long Beach, Quondola Point, Saltwater Creek, Bittangabee and many more bays.
Bundian Way & other walks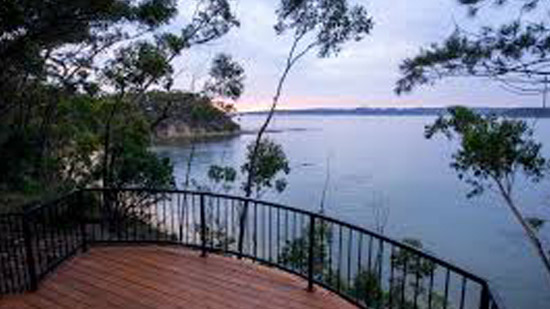 The Bundian Way Story Trail is a spectacular walk through Yuin Country on the shores of Twofold Bay, Eden.
The path is well maintained, and carries you along headlands with views of clear blue water, Eden Mussels and along deserted beaches. It is hilly, but there are rest stops at the most beautiful vantage points.
The trail extends from the family friendly Cocora Beach to Quarantine Bay where yachts bob on their moorings.
The Story Trail will ultimately link to the Bundian Way, an ancient pathway that links Targangal (Kosciuszko) and Bilgalera (Fisheries Beach on Twofold Bay).
Other great walks include: Light to Light Walking Track, Killer Whale Trail, Lake Curalo Boadwalk, Aslings beach road.